India is very well connected with their extensive railway system, and once you figure out the train system and build some confidence in using the trains, it opens up the subcontinent in an amazing way especially for a budget traveler. Nowhere else can I travel to another city hundreds of kilometers away for $2-5USD (I've gotten tickets for day trips to nearby town for as little as 20 rupees, which is about $0.30!!). India is so varied too that each city can feel completely different than it's neighbor and there's so much rich culture to explore.
There is a bit of a learning curve though in figuring out how to buy a ticket as a traveler. There's a lot of trail and error, it's not super well documented and sometimes it'll randomly fail without any explanation. I've written down a step by step guide to hopefully shed a bit more light on the process and help other first time travelers to India.
---
How to book an Indian railway train ticket online:
1. Register an account on https://www.irctc.co.in/ - This is the official website to book tickets directly with the Indian Railway. It's easy enough to use and there's no risk of getting scammed.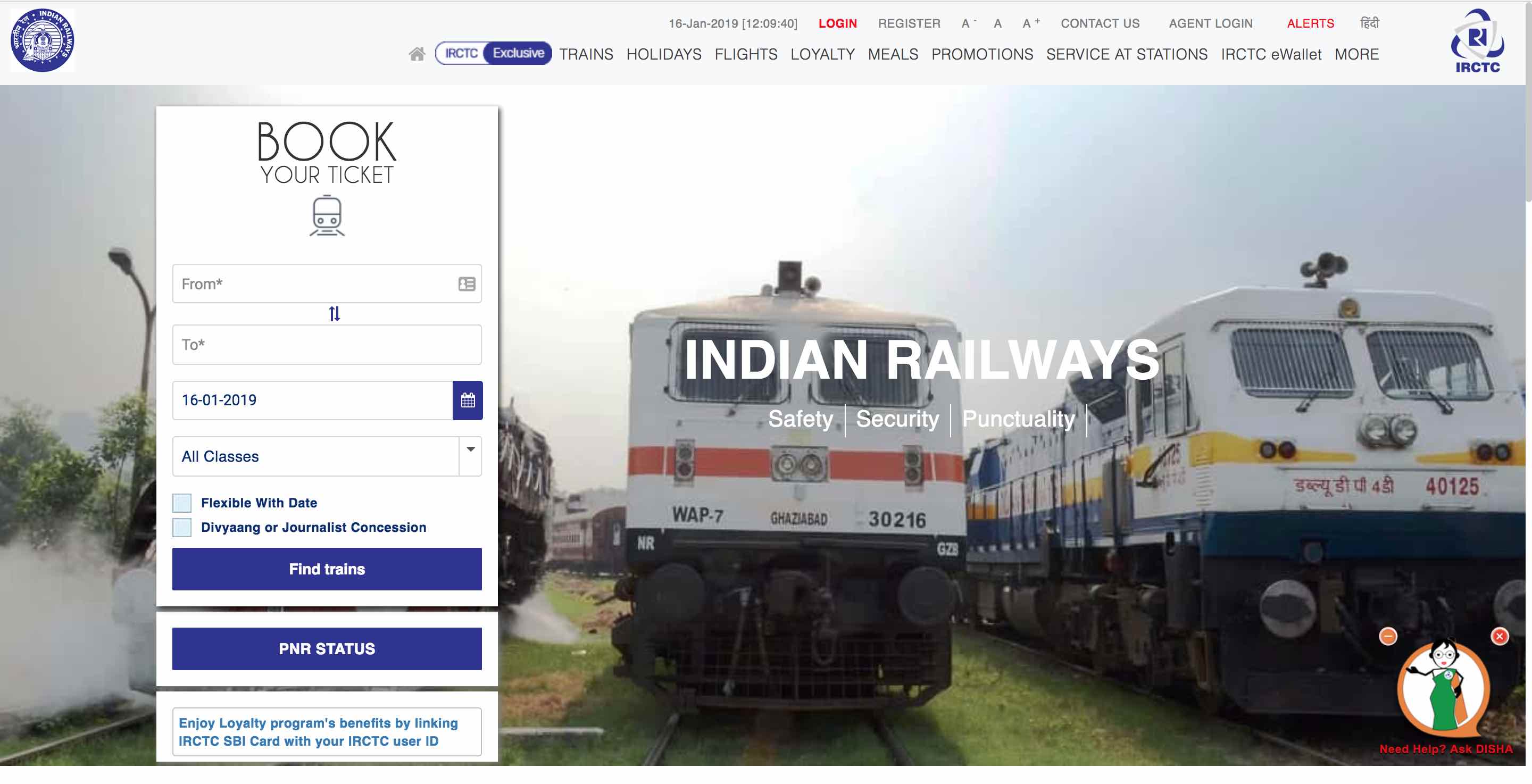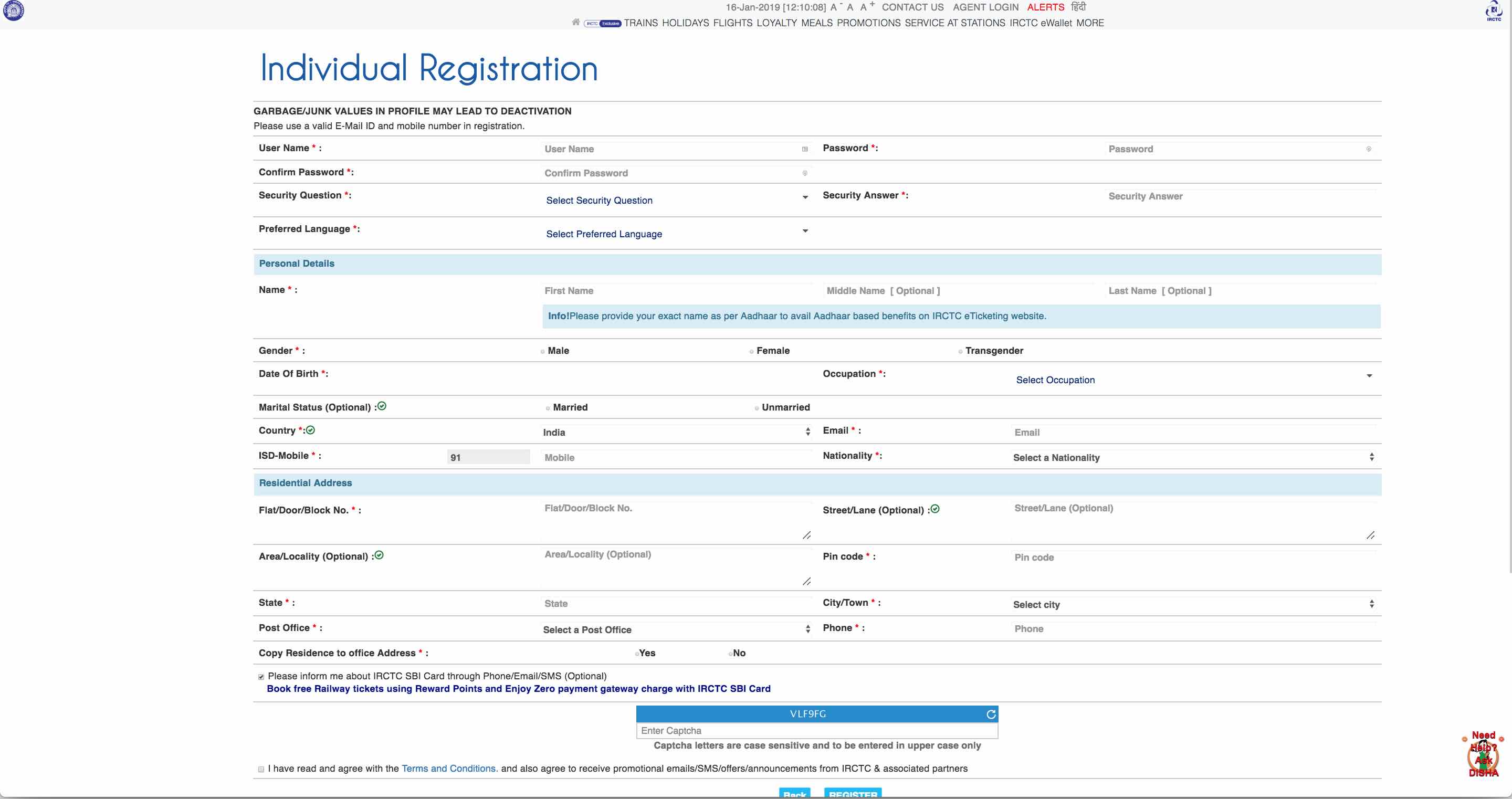 Note:
When asked for a phone number, it does not allow a non-indian number which was difficult for me because I didn't get an Indian sim. But I just entered my US number (essentially a number that wouldn't actually work) and had no issues, they don't text you anything you need.
For the residential address, I just put the address of my current hotel in India
There is a period of time each day where they close user account services on the website. I'm not sure if it changes from time to time but when I registered it was a couple hours in the morning, which happened to be when I was try to register. It was really frustrating when it randomly would fail with a cryptic error message after I entered all the information. After some hair pulling and confused google searches I learned about this maintenance window. If you get a strange error or a message saying 'action cannot be performed right now' just go grab lunch and try again in a few hours.
---
2. Search for a train.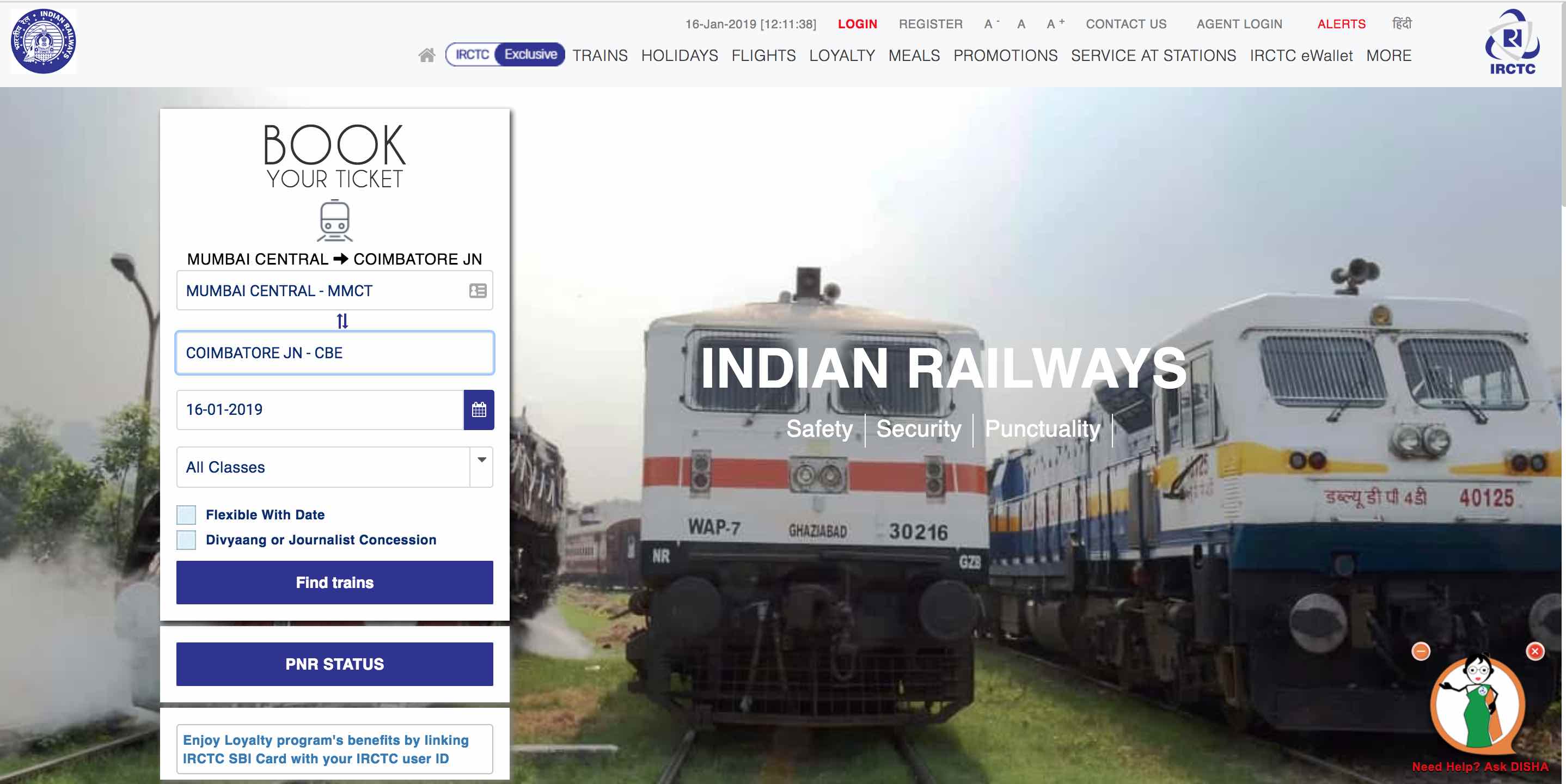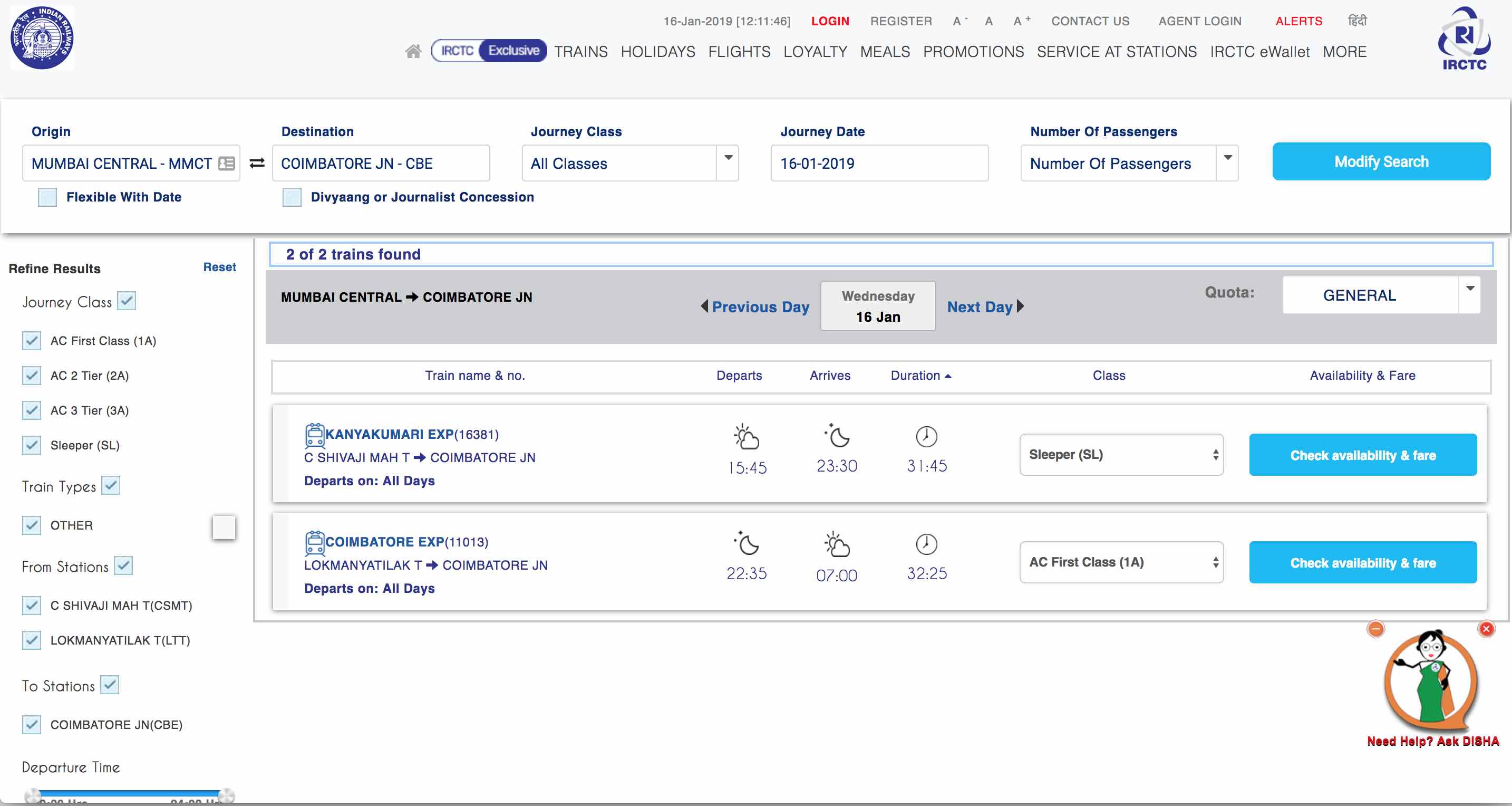 ---
3. Buy your ticket.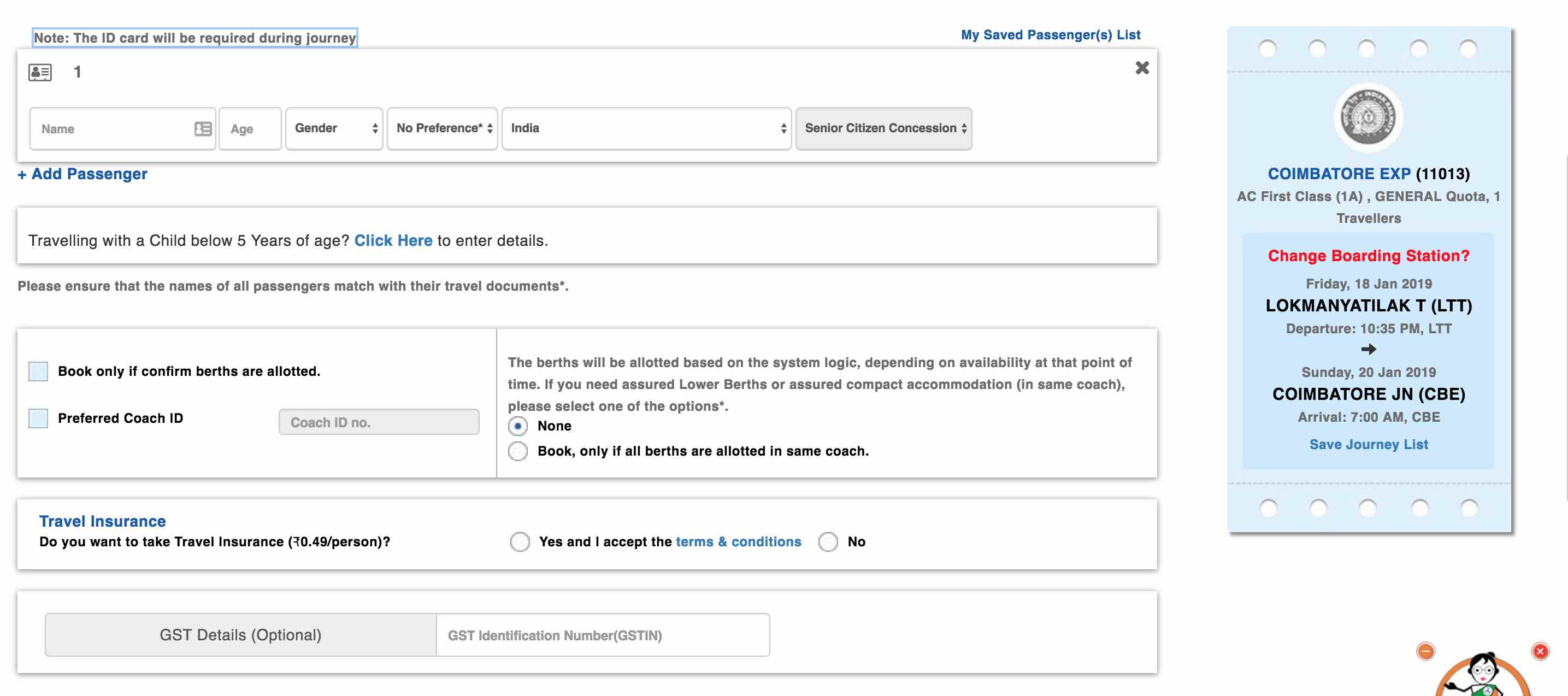 This is a fairly straightforward process until the payment step
For payment you'll be presented with about 20 choices split between multiple tabs. Find the 'multiple payment options' tab and go to the 'Power by ATOM credit card/debit card method' if you are using a foreign credit card. (The others only work with indian cards)
Sometimes that option is missing, I noticed this usually happens when I tried to book a ticket within 24 hours of the train departing. But I found that 'Power by ITZ' also works with international credit cards, so you can try using that option when the 'Powered by ATOM' option is not there.
---
4. Cross your fingers as it processes your payment.
I still feel a rush when the confirmation screen pops up on irctc even after ~10 tickets booked. Sometimes it'll just randomly reject you.
The e-ticket PDF or a screenshot of your booked ticket page will serve as the ticket. You can just show the officials on your phone if they check.
---
FAQ's
Which train class should I choose?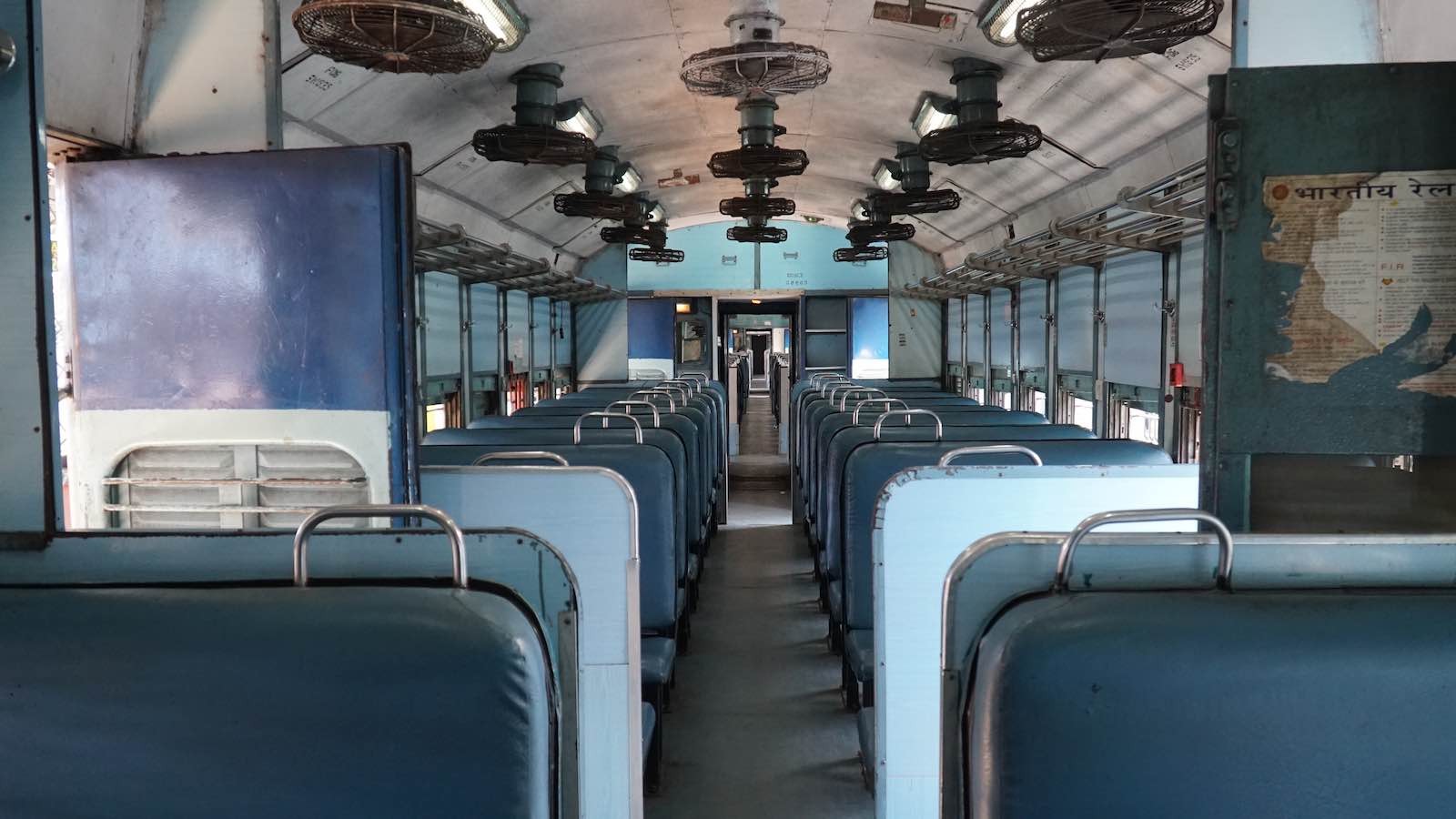 For shorter trips and if the weather isn't unbearable, the 2C/CC chair/sleeper classes are just fine. There are fans that'll help keep you cool and the ticket prices are significantly cheaper.
For long trips in hot weather or on super crowded routes, you can consider first class/AC1-3 tiers. I never took it though since all my train rides were ~4 hours and under and I was traveling in December (still hot but not unruly).
What if my train is sold out, should I buy a Waitlist ticket? And what does the 'PNR' status, confirmation chance mean?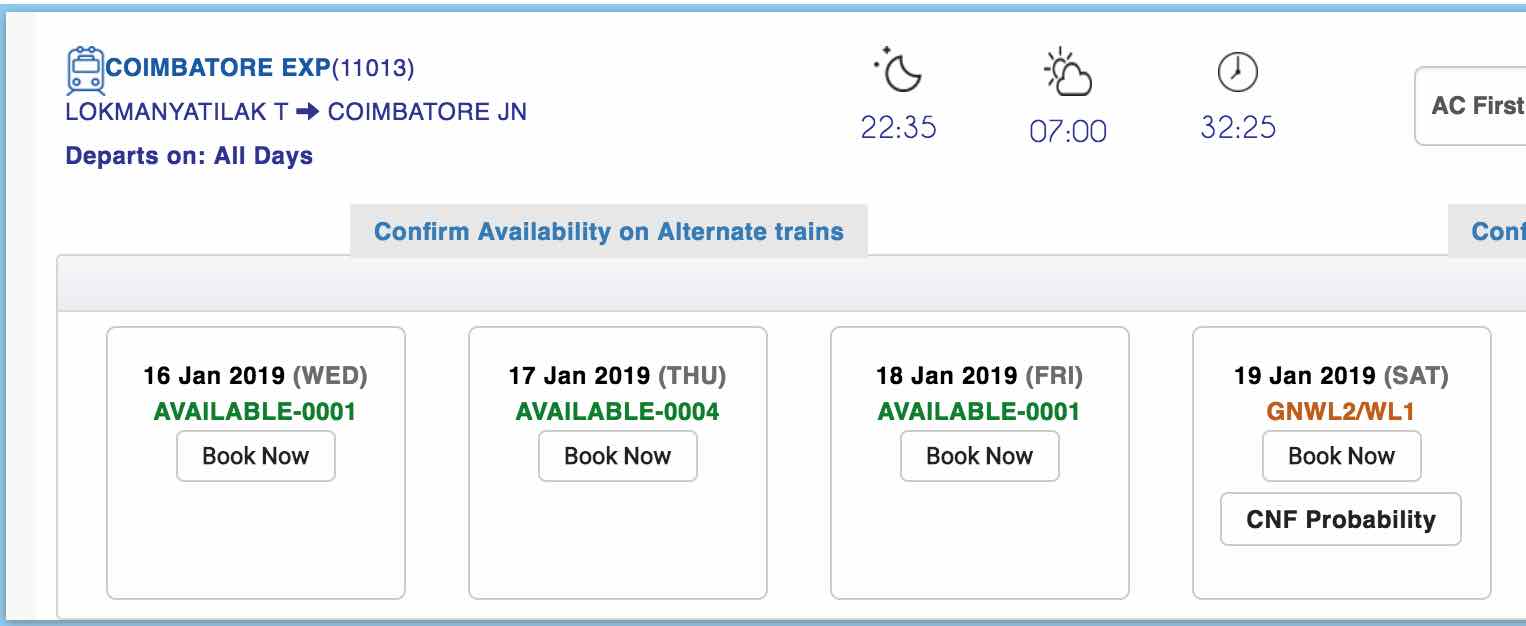 PNR status/confirmation chance is the probability that you'll get off the waitlist. It uses data from the same train in the past to estimate your chances of getting a ticket.
You won't know for sure until you get confirmed, which could be literally hours before. So have a backup plan, there are usually buses that go surprisingly far between cities. I'll do a write up on how to catch the bus in India shortly after this too since it's way more chaotic than the trains.
If you don't get off the waitlist then you'll automatically get refunded the cost of the ticket.
How do I buy a train ticket in person at the train station?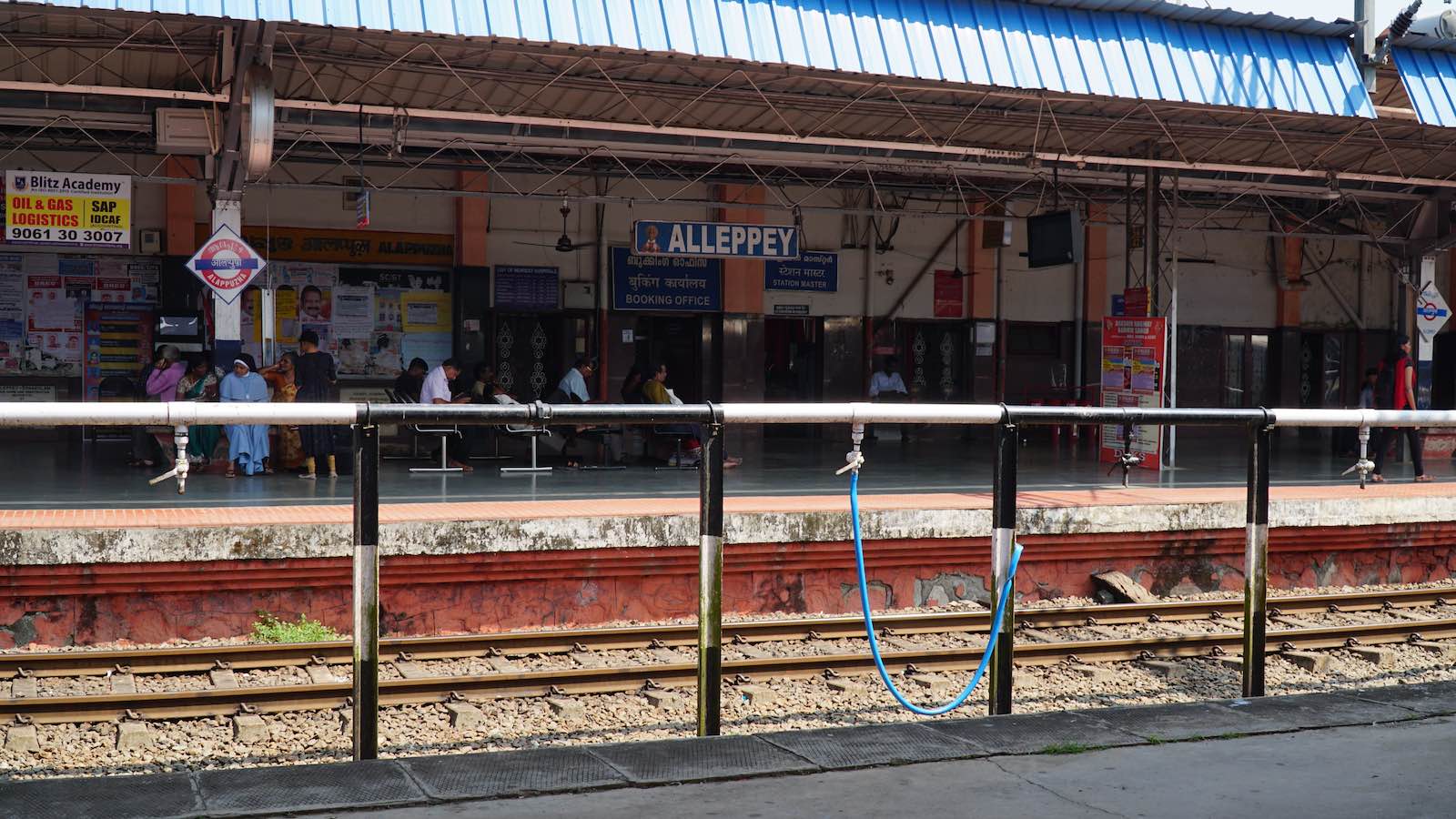 Go up to the ticketing desk at any railway station. Even for last minute bookings they'll might have some seats especially if it's between smaller towns.
The ticketing officer might know a bit of English but don't expect it. Just say the name of the station that you want to buy a ticket to.
Some train stations have electronic kiosks where you can look up what trains go through them, at what times and allow you to search for a destination. But nearly all the stations now have high speed wifi available so you can always look it up online with your phone.
Have your passport ready in case they ask for it (I've never been asked but I read that sometimes they'll need to check)
How do I board my train?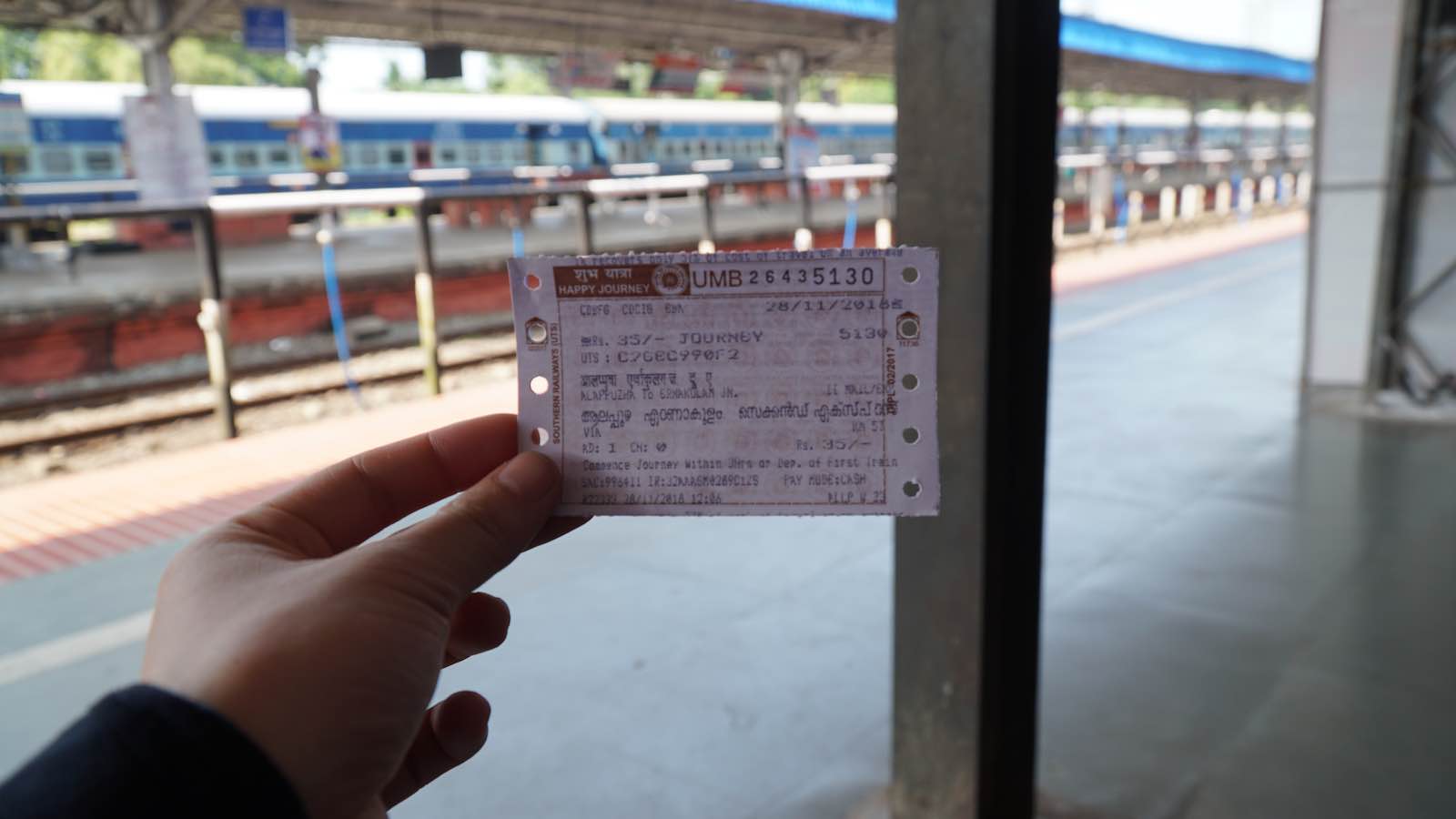 Most stations will have electronic train status boards you can check what platform your train is arriving on, and all the trains I've seen have their train number and destination labeled on their carts. They'll normally have announcements in Hindi and English too.
Try your best to find your seat but if you really can't find it just find a seat within the same class you booked your ticket in (chair/sleeper/AC). Nobody really cares especially if it's fairly empty. If you sit in a different class though you might get fined.
---
As is printed on all Indian Railways train tickets: Happy Journey! - I was in India from November 23rd, 2018 to December 8th, 2018