I heard from other travelers I met in New Zealand that Tongariro National Park was a place I couldn't miss if I wanted to see some of the unique nature/volcanoes of the North Island. The area itself has 3 majestic active volcanoes: Tongariro, Ngauruhoe (Mount Doom in "The Lord of the Rings" films) and Ruapehu, as well as some more cool colorful lakes and boiling mud pools.
So I headed over hoping to do one big hike in the area.
---
I planned to stay 4 days near Tongariro National Park at YHA National Park, the first and last of them being travel days.
The forecast looked pretty rough most of that week unfortunately, with either rain or snow which would result in the closure of hike I was hoping to do: the Tongariro Alpine Crossing. But on one of the days, the weather was predicted to clear up, so I targeted that day to do the Crossing. It's a ~20km one way hike that takes you between 2 of the volcanoes, with gorgeous views and passing some remarkable craters and lakes along the way.
Originally I was planning on doing the hike myself or finding some friends at the hostel to do it together, however I was warned by the hostel staff that I needed a local guide and should definitely not attempt the Tongariro Alpine Crossing without one. A lot people get lost or die on the Tongariro Alpine Crossing during wintertime, because the conditions can be brutal and people are often ill prepared or overconfident. I was there in early October which is spring, but the conditions were still winter conditions with deep snow covering the trail markers and high risks of avalanche. So I booked a guide with a local company called Adrift Outdoors the day before the hike.
That same night right before I went to bed, I got news from the hostel receptionist that they had found a body on the trek and the Crossing was going to be closed for the next 3 days because that is part of Maori tradition to honor the dead and the area is Maori land. They were offering an alternative though to hike Mount Ruapehu, the tallest and most active volcano on the North Island, I thought that sounded like a cool challenge so I decided to go to that instead. It ended up being one of the toughest and most scenic hikes I've done: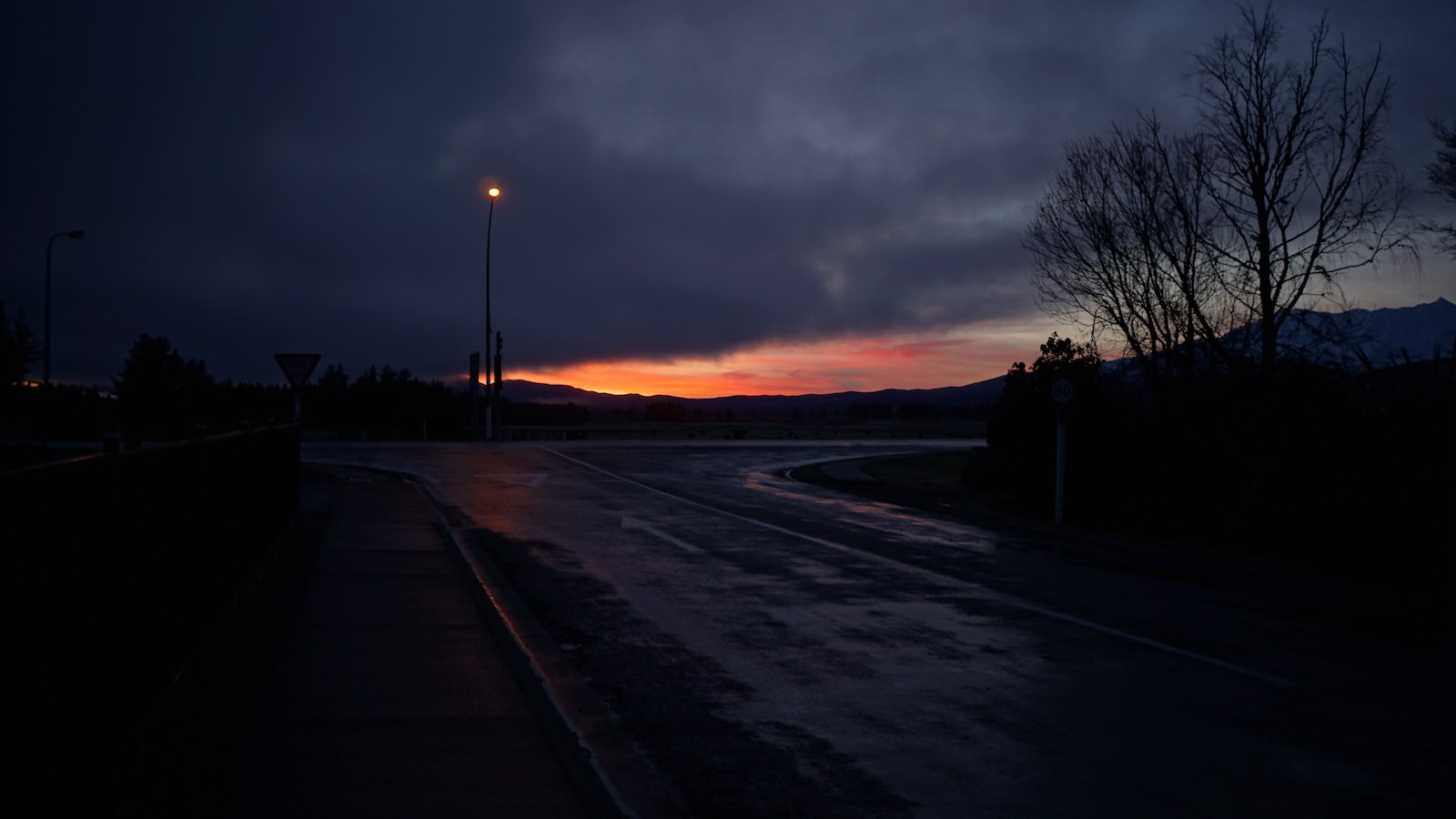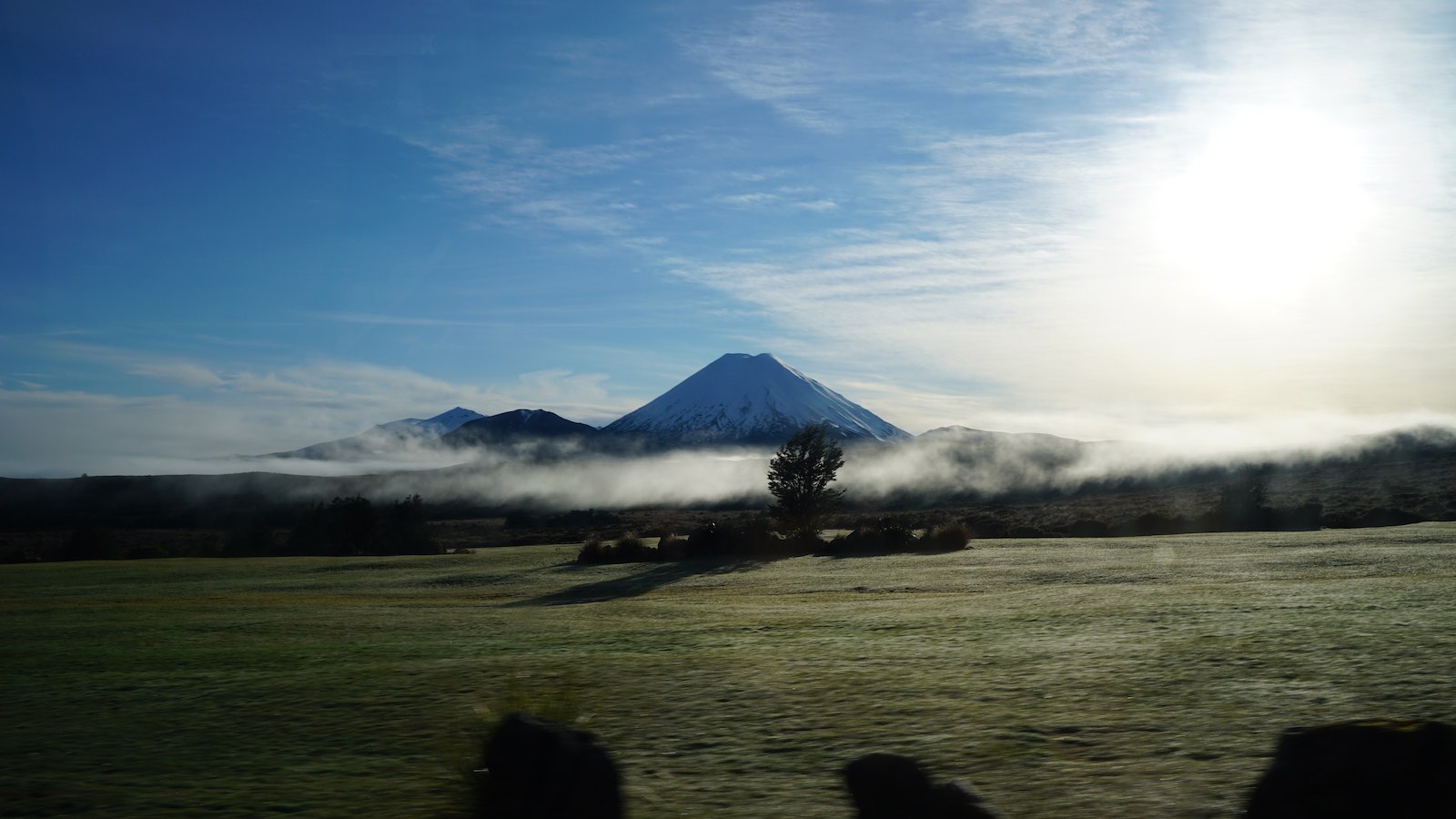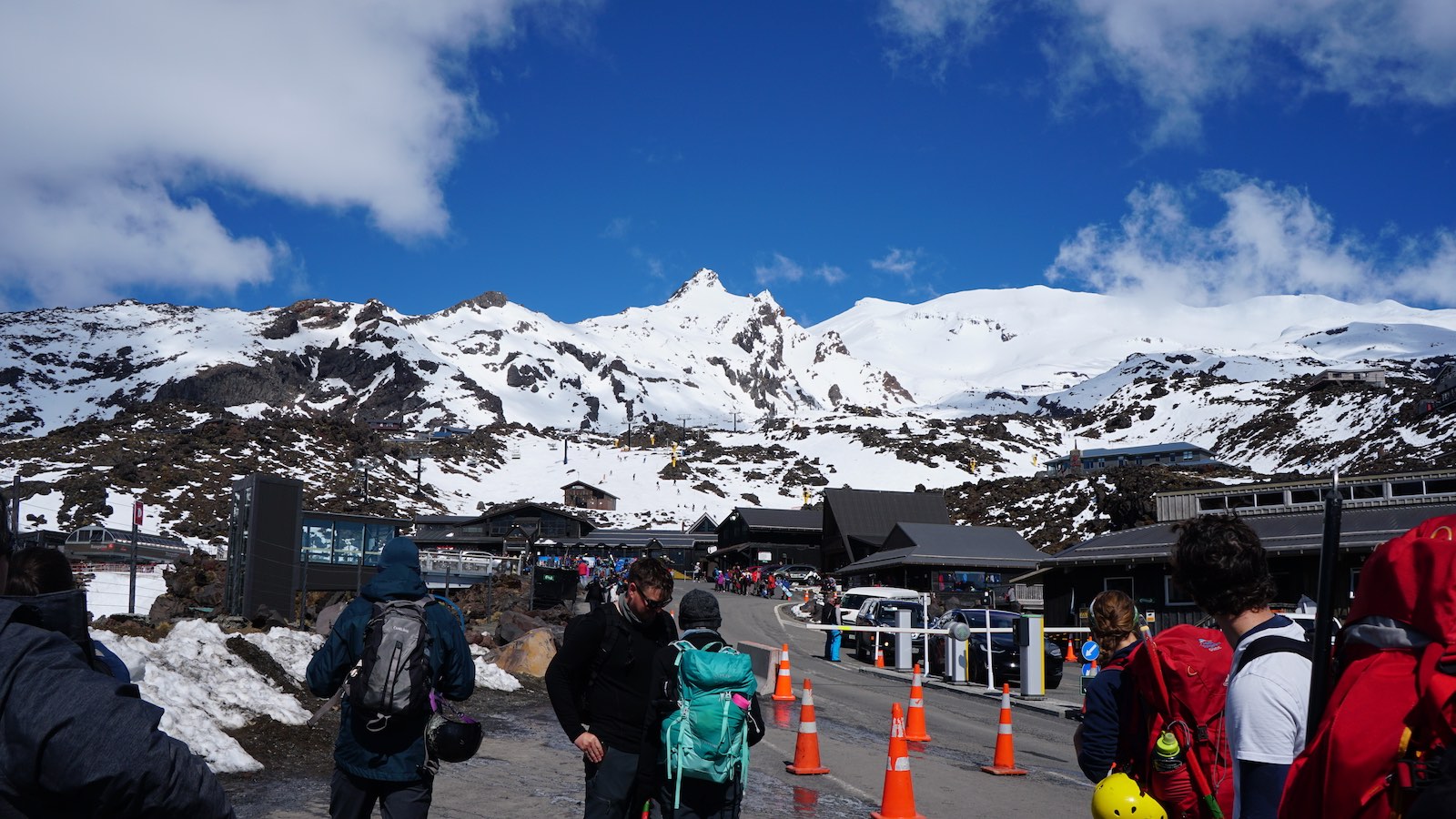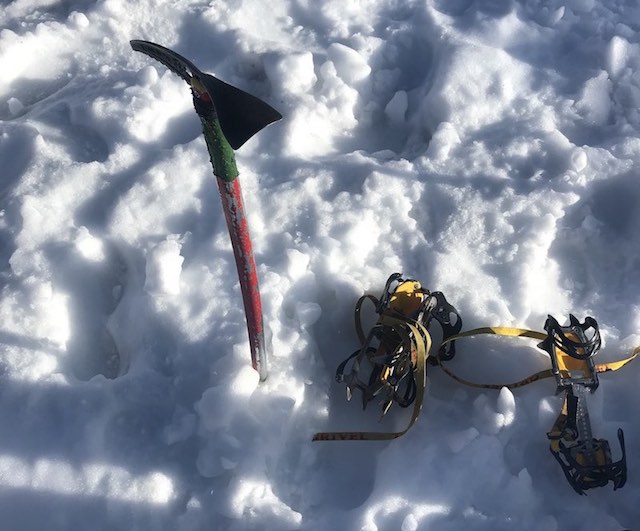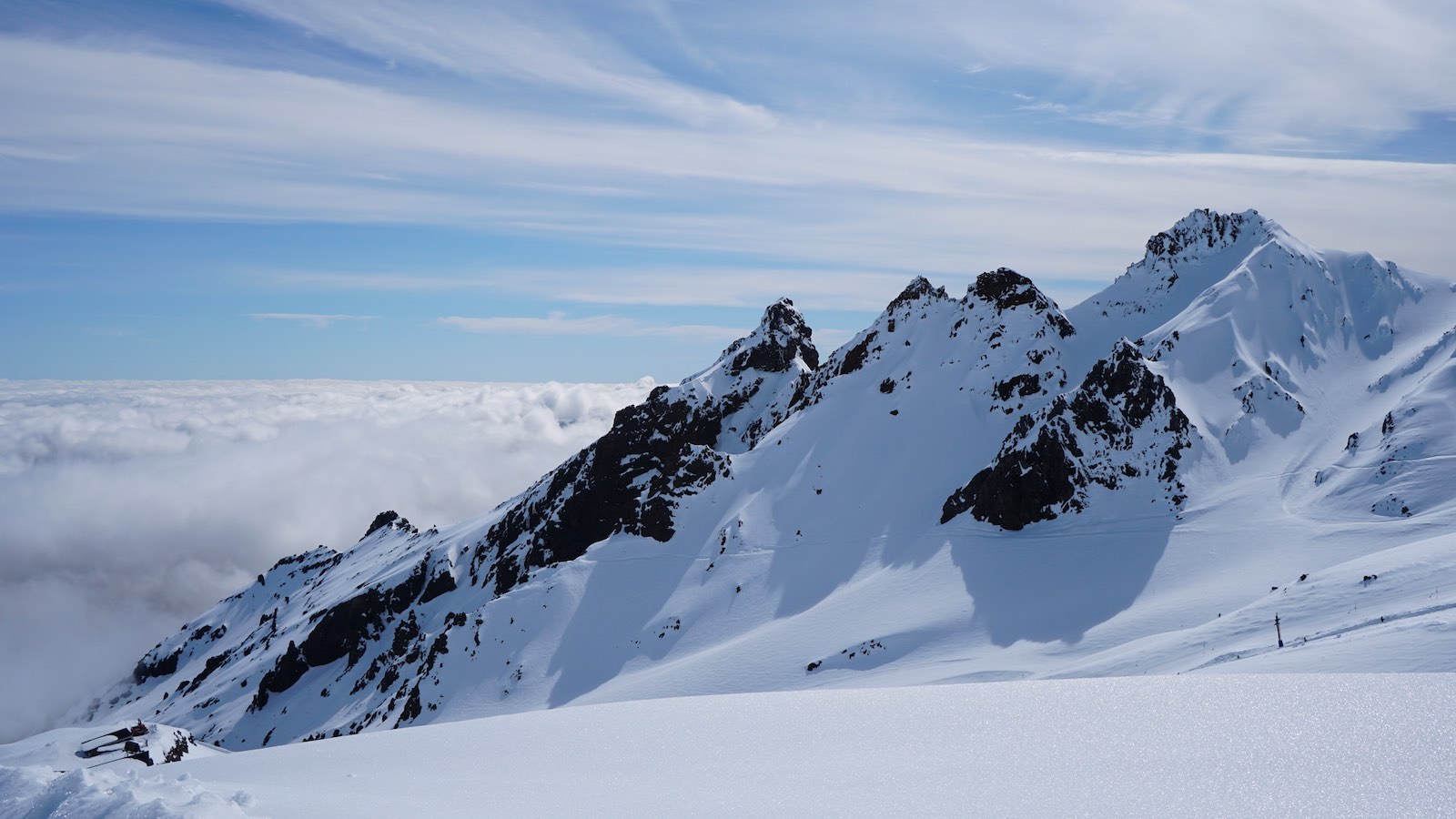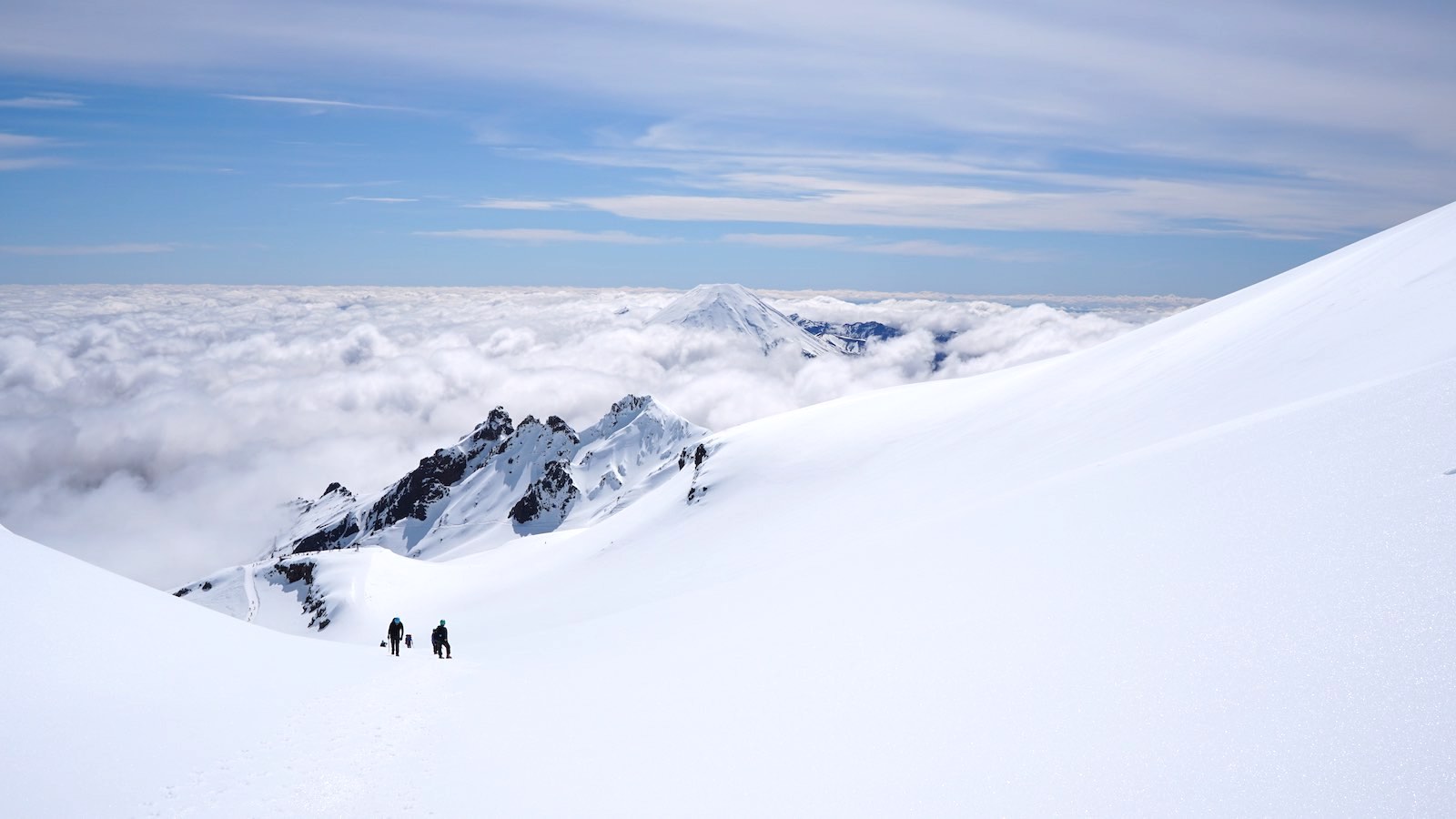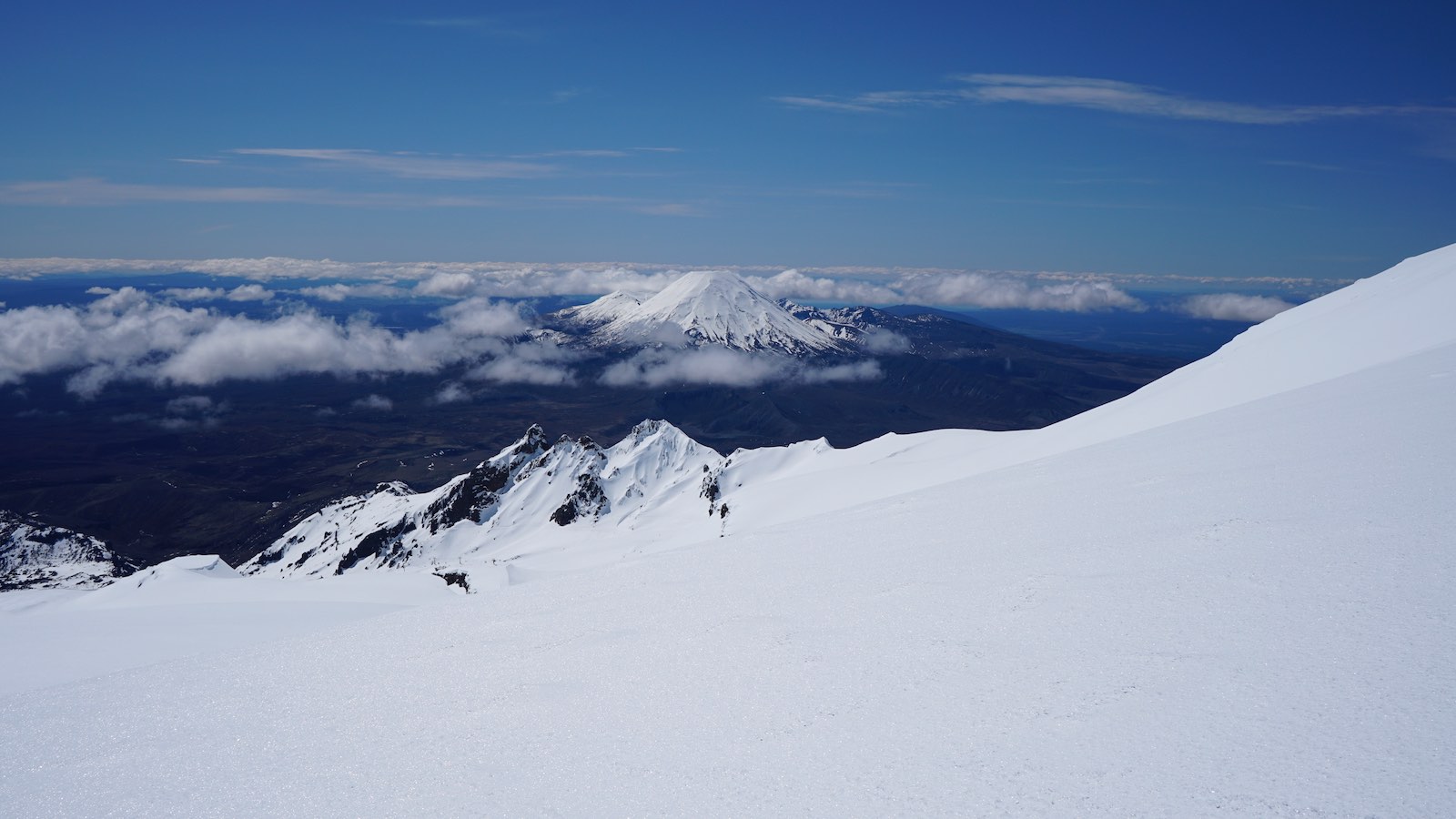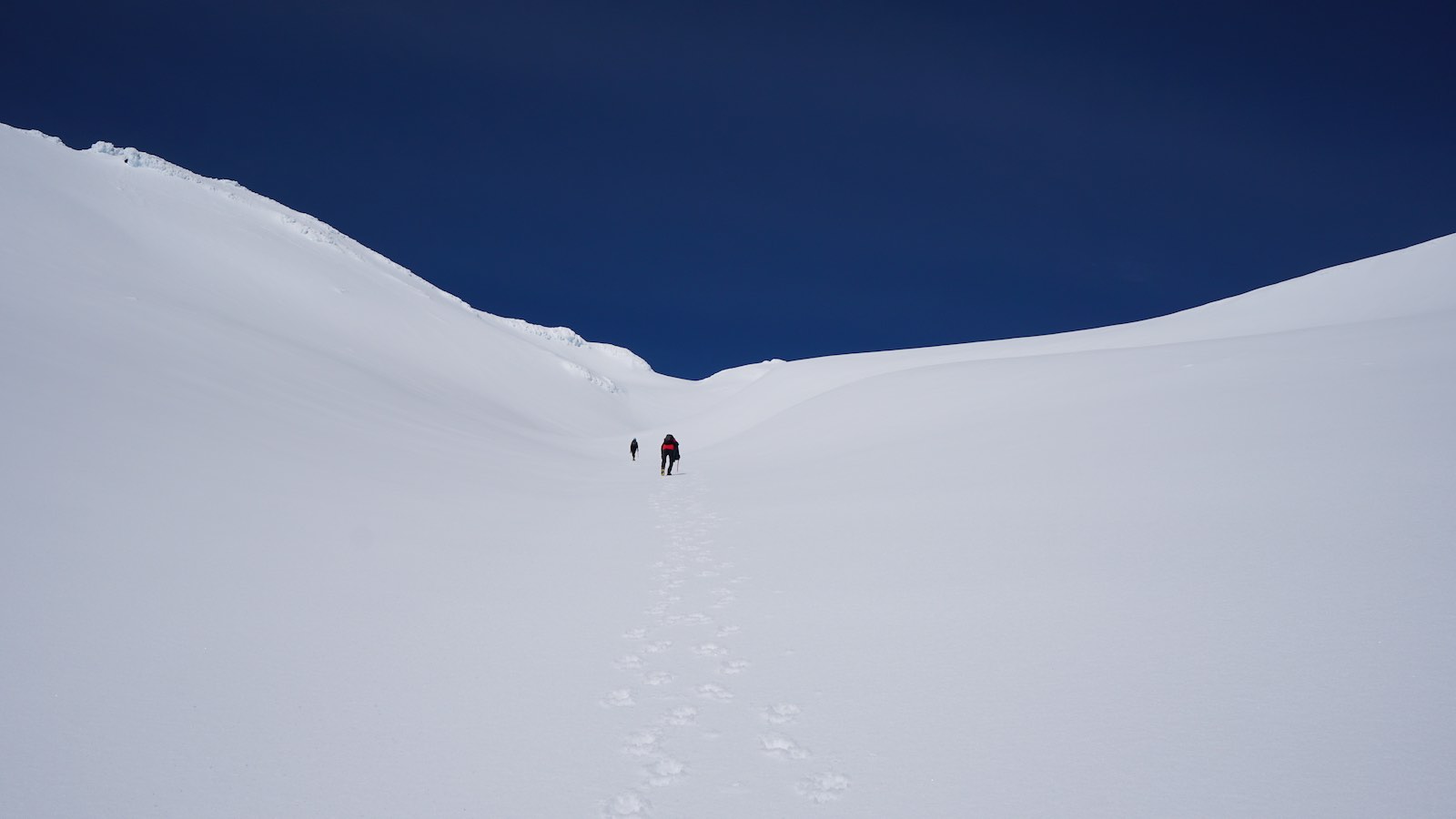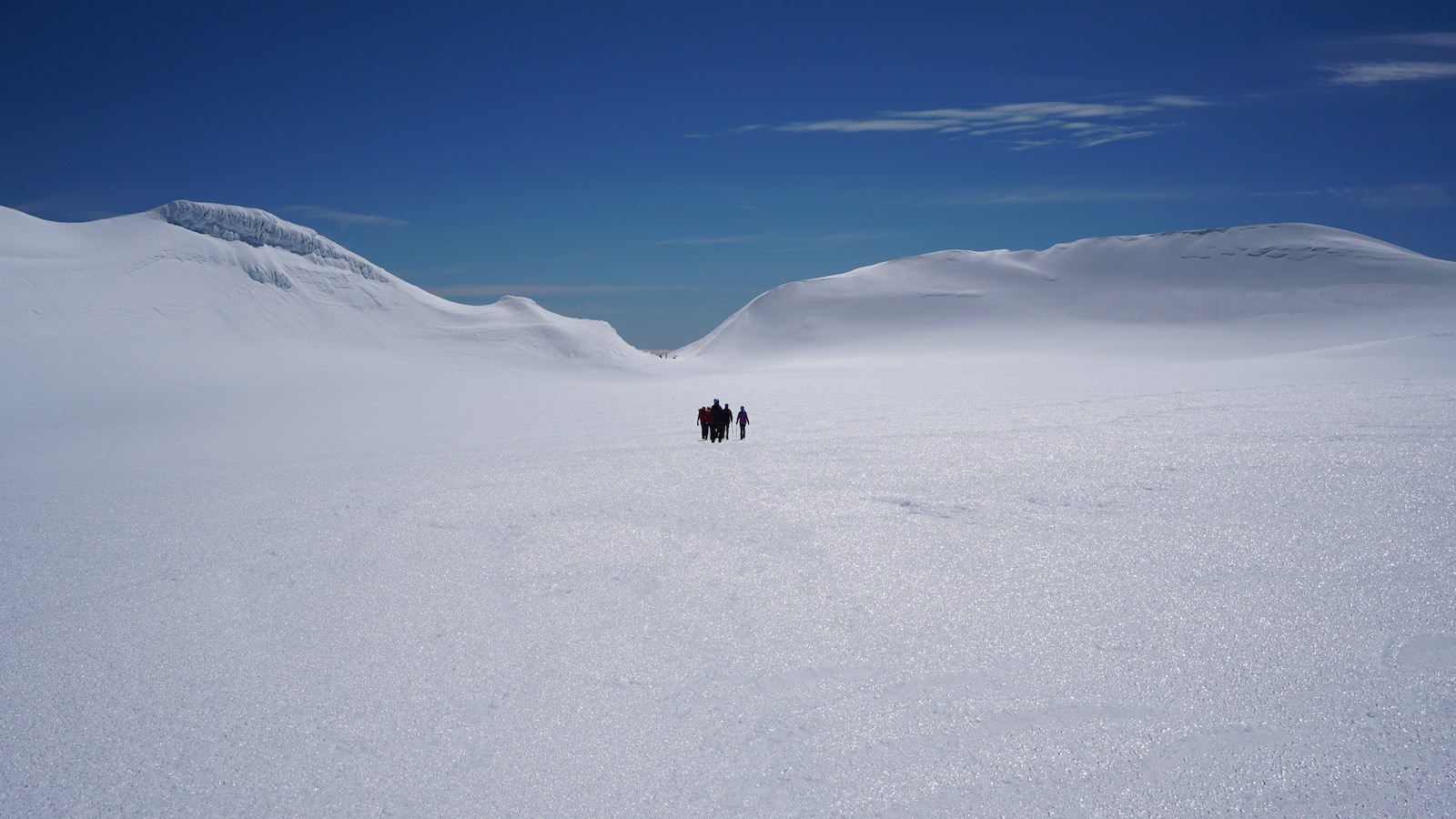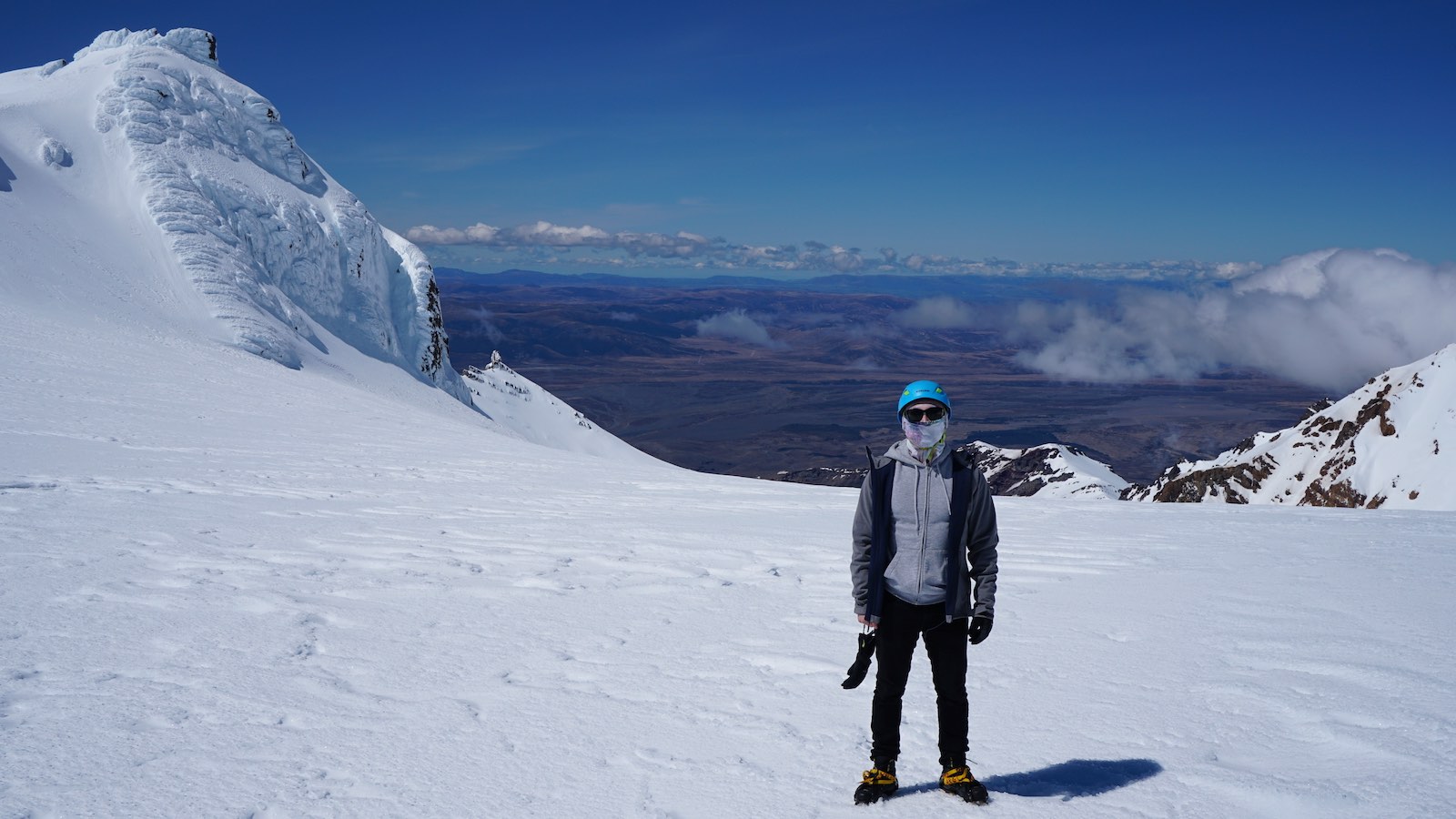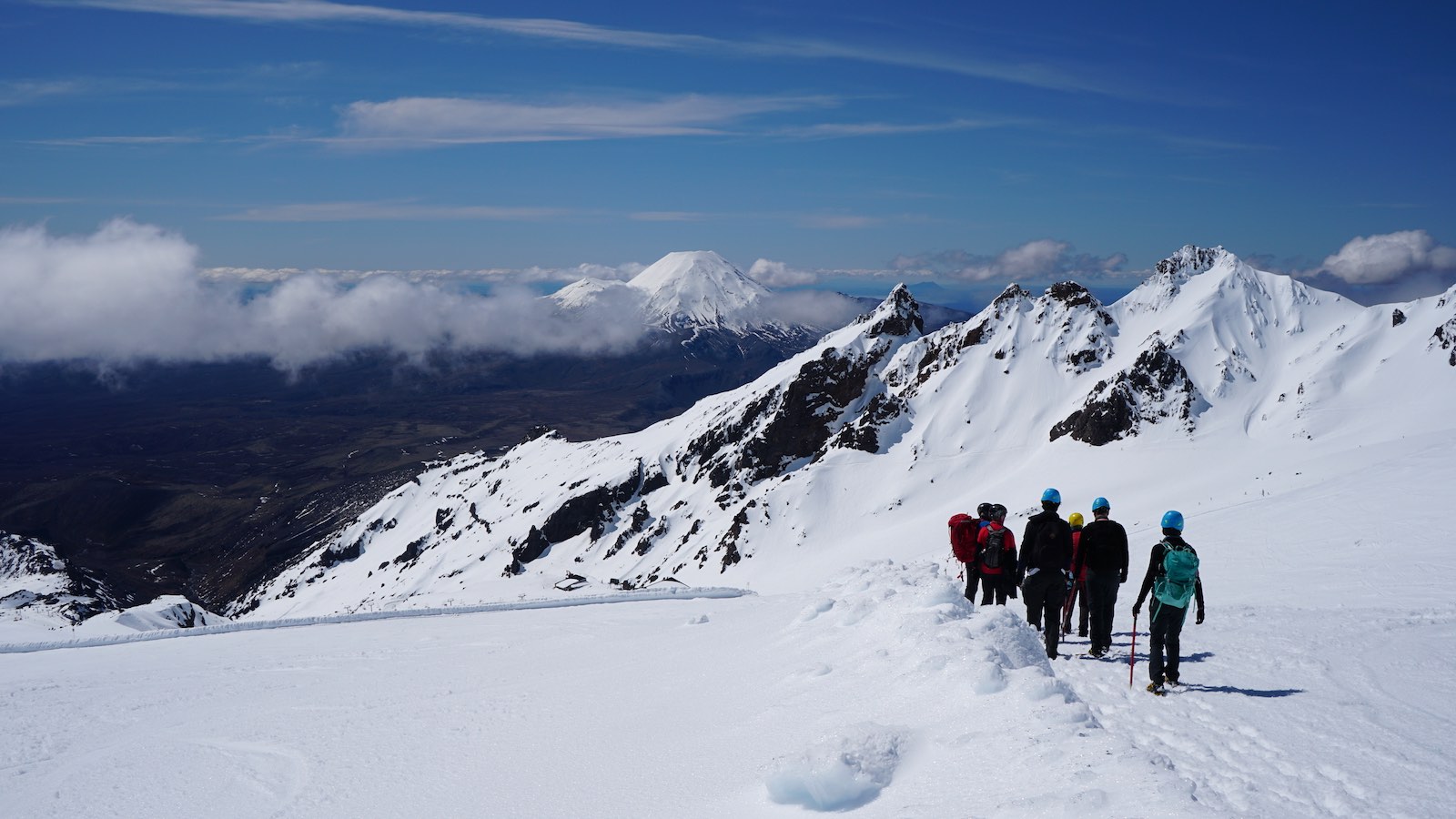 We made it down the mountain in half the time, because when we got back into the ski areas they let us take the ski lift the rest of the way down since nobody was using them to go down anyways. That was very much appreciated, because otherwise we would've had to dodge skiers the rest of the way down.
---
I stayed near Tongariro National Park in New Zealand between October 1st - 4th, and hiked Mount Ruapehu on October 3rd.